Testimonials / Case Studies
Brighton & Hove City Council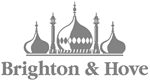 Brighton and Hove City Council have worked with Richard and Chris over the past 2 years and we will continue to do so. I cannot commend them enough on their professionalism and commitment to deliver quality at an affordable price.
Over the years they have procured services for the Council around the installation and maintenance of an interactive microphone system and have more recently re wired our Council Chamber to bring it up to a professional and fully functioning venue.
Aaron Robin
Brighton & Hove City Council
Leicestershire County Council

Leicestershire County Council has worked in partnership with Sound Advice AV for a number of years. Over that time Sound Advice AV have maintained the audio visual system, Bosch delegate system, in the Council Chamber and installed/maintained a number Hitachi projectors and smart boards in the Committee Suite.
Both Richard and Chris are very conscientious, reliable and professional in all that they do from offering advice re new features/equipment, to the actual installation of new equipment and maintaining our existing equipment. They are a pleasure to do business with and if any other Local Authority were to approach me about using Sound Advice AV I would have no hesitation in recommending them.
Graeme Wardle
Leicestershire County Council
The Elizabeth Foundation

We had been struggling for some months to find the correct way forward for our "video project" to record classroom activity for creating learning material for families with young deaf children. Then we were introduced to Chris and Richard at Sound Advice AV, who helped us arrange a planning meeting with a key supplier and guided us through designing a practical, efficient and value-for-money installation plan. They made sure that they understood what we were trying to achieve, and then after thorough discussion we were jointly able to identify and agree the equipment that would be needed and how this would be used. It was vital that we developed the ability to talk about the project in layman's terms, as we had to approach a range of charity funders to ask for donations so that the work could go ahead – Chris and Richard helped us with that too, so that we had confidence in our own understanding about the plan. It was really reassuring to have them involved at all stages, and when the time came for actual installation we felt that we were in safe hands. They were very good at working "around" our busy schedule, getting on with the job discretely and efficiently and making sure that we knew what was going on.
Throughout the installation, we have learnt a lot from them about the technology that is available for digital recording (audio and visual), and when the time comes to extend or adapt the project in future their existing knowledge and quality of workmanship will be vital to us.
Sally Moger
The Elizabeth Foundation
Mouchel IT

I have had the pleasure of working with Sound Advice for a number of years and have always found them to be knowledgeable, approachable and extremely helpful. Nothing is too much trouble for them and their attention to detail is superb. The company has always provided a first class service to me and my clients and I have no issues in recommending them to any organization requiring their services.
Dave Walker
Mouchel IT, Lincoln
Dudley Metropolitan Borough Council

Sound Advice were instrumental in helping develop a new recording and Internet streaming system allowing Dudley Registry Office to offer DVDs and live webcasts of wedding ceremonies to couples. Their engineers carried out a high quality installation in a Listed Building and were extremely helpful when providing an overview of the new system to staff. At all times I felt 100% confident in their ability to deliver and they did not fail me.
Alexis Holwell
Dudley Metropolitan Borough Council
Elmbridge Borough Council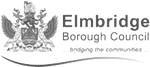 Sound advice AV took over the maintenance of our audio visual systems within our Civic Centre early last year. We have found the advice and support from both Richard and Chris a great help thought out the year. So much so that we have awarded Sound Advice AV with a new contract.
Mark Newman
Elmbridge Borough Council
National University of Ireland, Galway

Sound Advice AV installed a state of the art interpreter training facility at N.U.I.Galway, Ireland. The 5 booth interpreting suite allows our staff, professional interpreters themselves; to imitate their regular working environment and the high quality equipment allows trainers to concentrate on their pedagogy rather than technology. In addition, the suite creates an environment that affords students the opportunity to experience Simultaneous Interpreting at a realistic and professional level. The Sound Advice AV engineers installed, removed and reinstalled the suite on two separate occasions as we changed locations – in each case they provided patient, pleasant and expert advice to our staff on how to get the best from the system. Though systems like these are primarily used for conference settings our focus at the University is training but the engineers shared numerous innovative possibilities for training with the staff here. They also fielded any follow up queries, however large, small, simple or complex in a prompt and friendly manner. I would not hesitate in recommending them to anyone else.
Susan Folan
National University of Ireland, Galway
Mickleton Hills Wedding Venue
Overlord @ Southwick House D-Day 75th Anniversary Celebrations